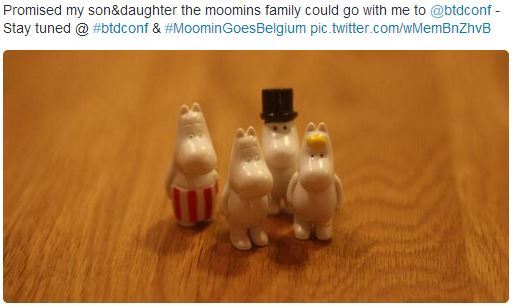 When the Moomins first heard about me attending Belgium Testing Days they were all very excited and eager to participate in the conference as well, something they of course were most welcome to do.
Lots of things happened during our stay, we met a lot of fantastic people there, and the Moomins wanted ever so much to share their experiences while in Bruges and Belgium Testing Days.
Unfortunately they also feel quite inadequate in capturing this magic conference in words, transcribing their story for the world to enjoy, and feel they would do great injustice to the event.
So instead they decided to compile the coverage done by me on twitter while we attended this conference.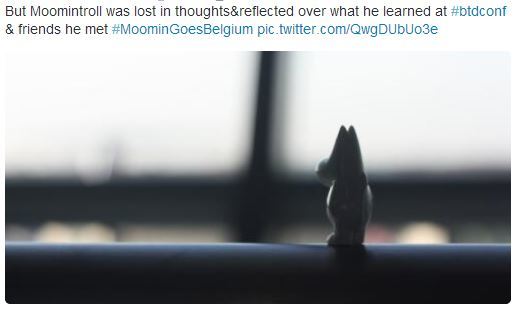 The Moomins enjoyed Belgium Testing Days ever so much and hopes they get a chance to partake in next years event as well.